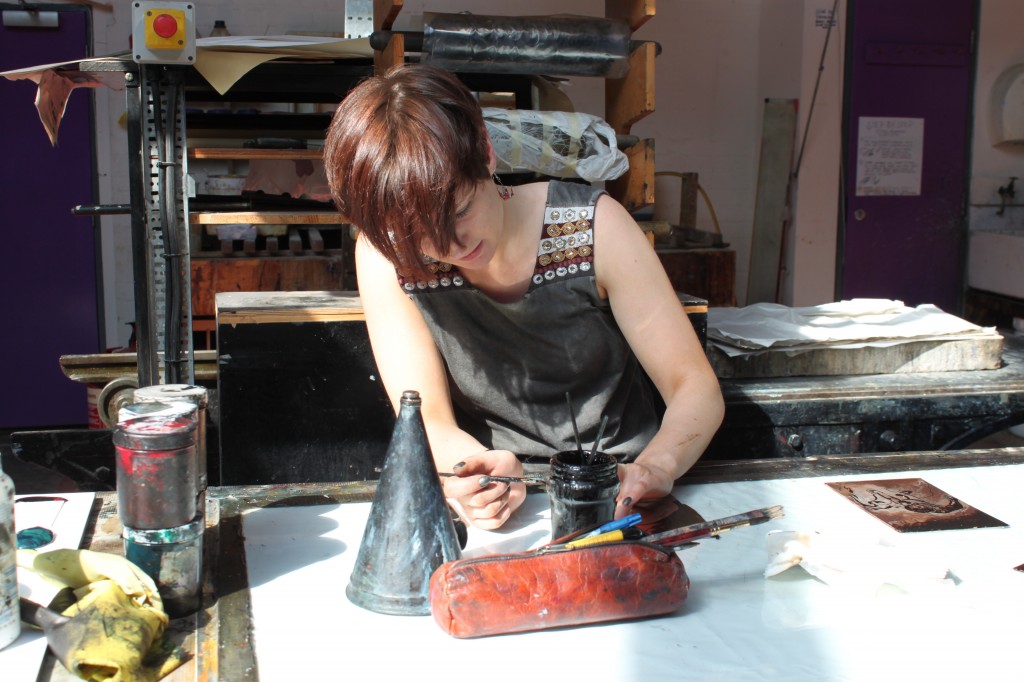 About
My practice is noted for its use of drawing, printmaking and hybrid methods, as well as the search for new methods of display and public interaction. I have deliberately focused on printmaking practices informed by direct drawing techniques, creating 'multiples' to reference the traditional working method. I aim to develop exhibitions that interact with visitors, often taking the form of installations that feature figures and whimsical texts.
For all enquiries please contact: helen@helenlavery.co.uk
A dedicated artist and regular exhibitor, Helen's work is primarily focused on traditional printmaking practices, informed by direct drawing techniques. Collaged and hybrid pieces have become a point of interest; the exploration of drawing technique for digital manipulation in moving image, the use of hybrid printmaking methods for the creation of bespoke book arts, and 18th century methods for glazing sculptural ceramic forms. Current works exist in both public and private collections, notably in Blackchurch Print Studio, Cork and Limerick Printmaking Archives, NIVAL, The Linenhall Library, The University of Ulster Faculty of Arts 120th Anniversary Archive, University College Dublin, and Queen's University, Belfast.
Helen graduated with a combined Diploma and BA (hons) in Fine and Applied Art (University of Ulster, 2009), receiving the Dennis Kelly Award for Drawing (ASU), the Belfast Print Workshop Student Award, Graduate selection by the Royal Ulster Academy and The John and Rachel Turner Prize. She was recognised for her printmaking practice with an award from Hamilton Architects (RUA, 2010), and studied classical anatomy through an intensive course in Kensington Palace, awarded by the Prince's Trust. She has received SIAP funding from the Arts Council of Northern Ireland (2010-16), project support from Belfast City Council and the Lisburn Arts Advisory Committee (2013, 2015), and completed residencies with Digital Arts Studios (2014), the Tyrone Guthrie Centre (2015, 2016), and the BOOM collective in Bangor (2017).
She works professionally in arts administration and project management, providing creative design, facilitation and tutoring for various arts organisations, museums and centres, theatres and education institutions. She has continued her academic practice, graduating from both the Arts and Business Manage Frontiers programme (University of Ulster, 2016), and completing a Masters in Cultural Policy and Arts Management (Queens University Belfast, 2016). She maintains an ongoing interest in research practice, serving as a Director on the Board of Trustees for the Belfast Print Workshop, and writing technical pieces for periodicals including 'Printmaking Today.' Most recently Helen was the recipient of the a-n professional development bursary, to train on the first ever dedicated coaching accreditation programme for visual artists, hosted by Relational Dynamics 1st in Lancaster (2017).